20/10/2020: New floodlights!!
Possibly the only good thing to have come out of the current lengthy Covid-19 period is the major improvement to night-time playing conditions at BayPoint.  We had complained for several years about the state of the old lights (to call them floodlights would be an exaggeration), and a number of attempts to improve them had made very little difference.  John McKellar contacted and met the new owners to try to persuade them that an investment in new floodlights was not only essential but would be a real attraction for new customers.
In the end, it was an irresistible offer from our own Nobby Hamilton to source reasonably-priced LED lights and to fit them free of charge that won the day!  With help from Steve North, Nobby fitted 8 sets of lights around the all-weather pitch we use each week, and the results speak for themselves.  Gone now are those dingy, dangerous dark corners and unreliable lights and what we now have is absolutely fabulous!
Many thanks to all who took part in this project – and check out the before and after photos below!
Before…..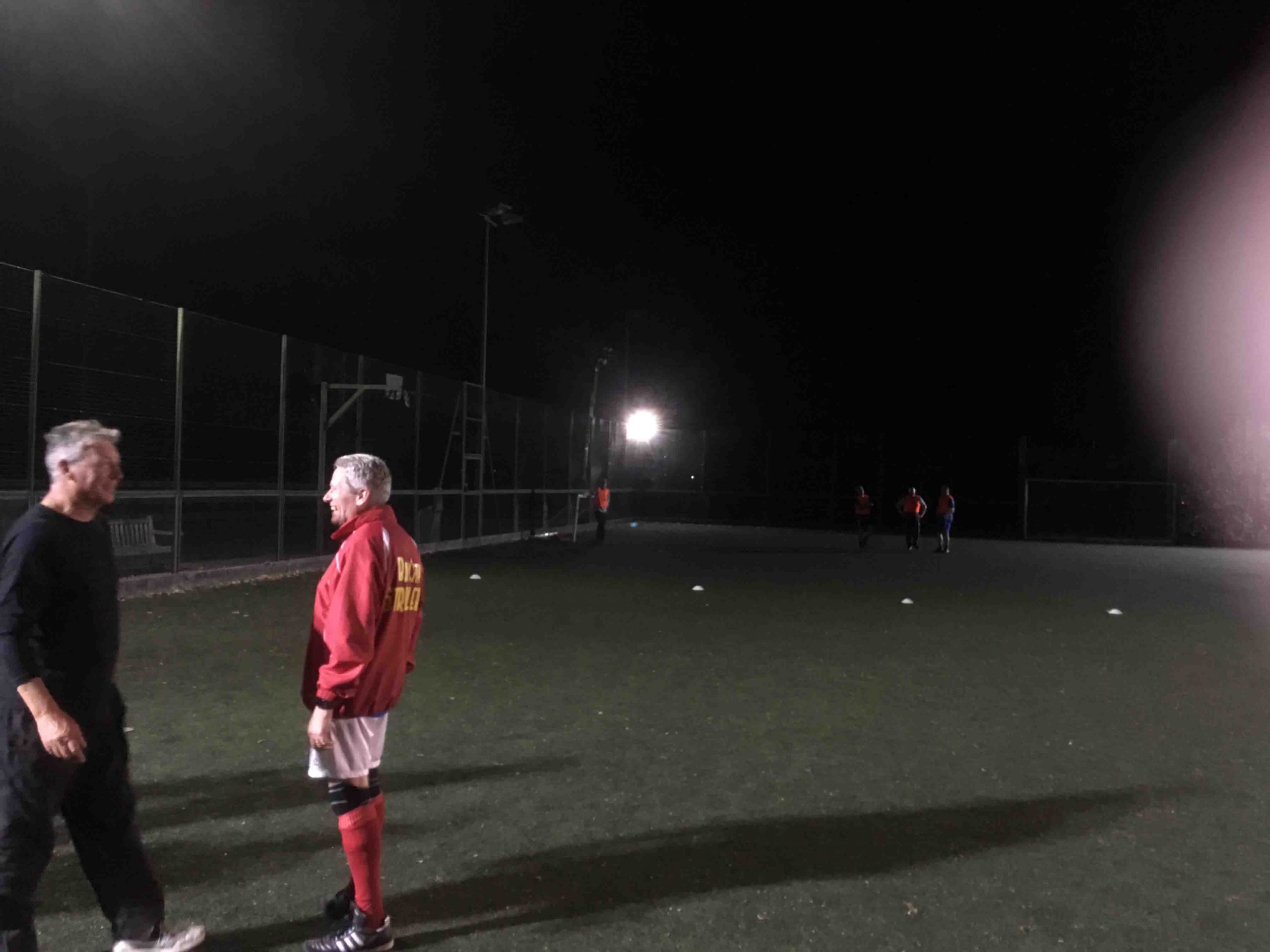 …..and after!!